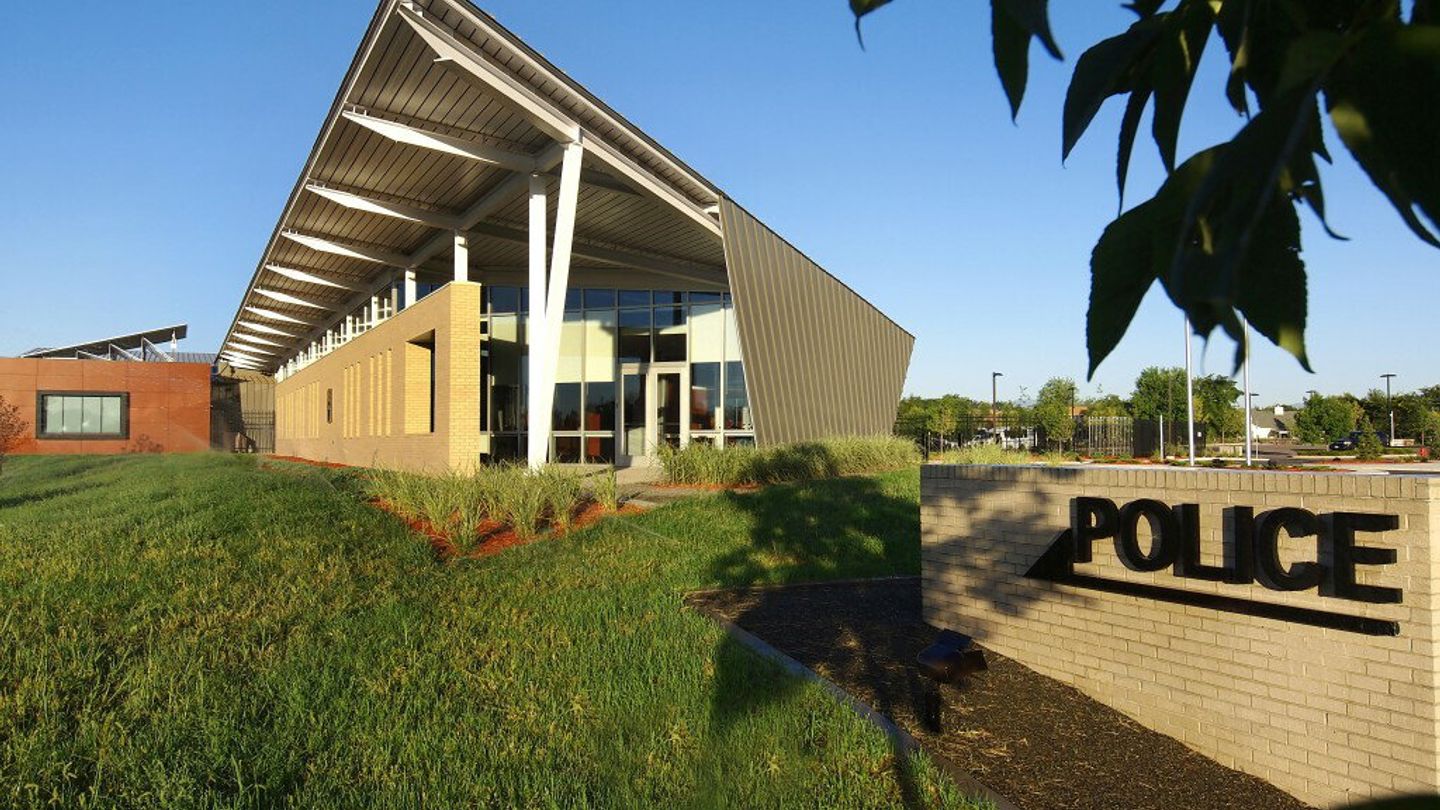 Windsor Police Station
19960 ft 2 Windsor, CO,
The Windsor Police Station is a single story 19,960 square foot building consisting of a front administration area with reception, conference rooms and offices. The rear area includes men's and women's locker rooms, training rooms, evidence storage and processing rooms, a booking area with two holding cells, sally port and vehicle processing bay. The entrances and doors at select areas are controlled access with security card readers. The project was funded by the USDA and includes Green Building practices such as a PV system on the roof and an underground GEO Thermal Field.