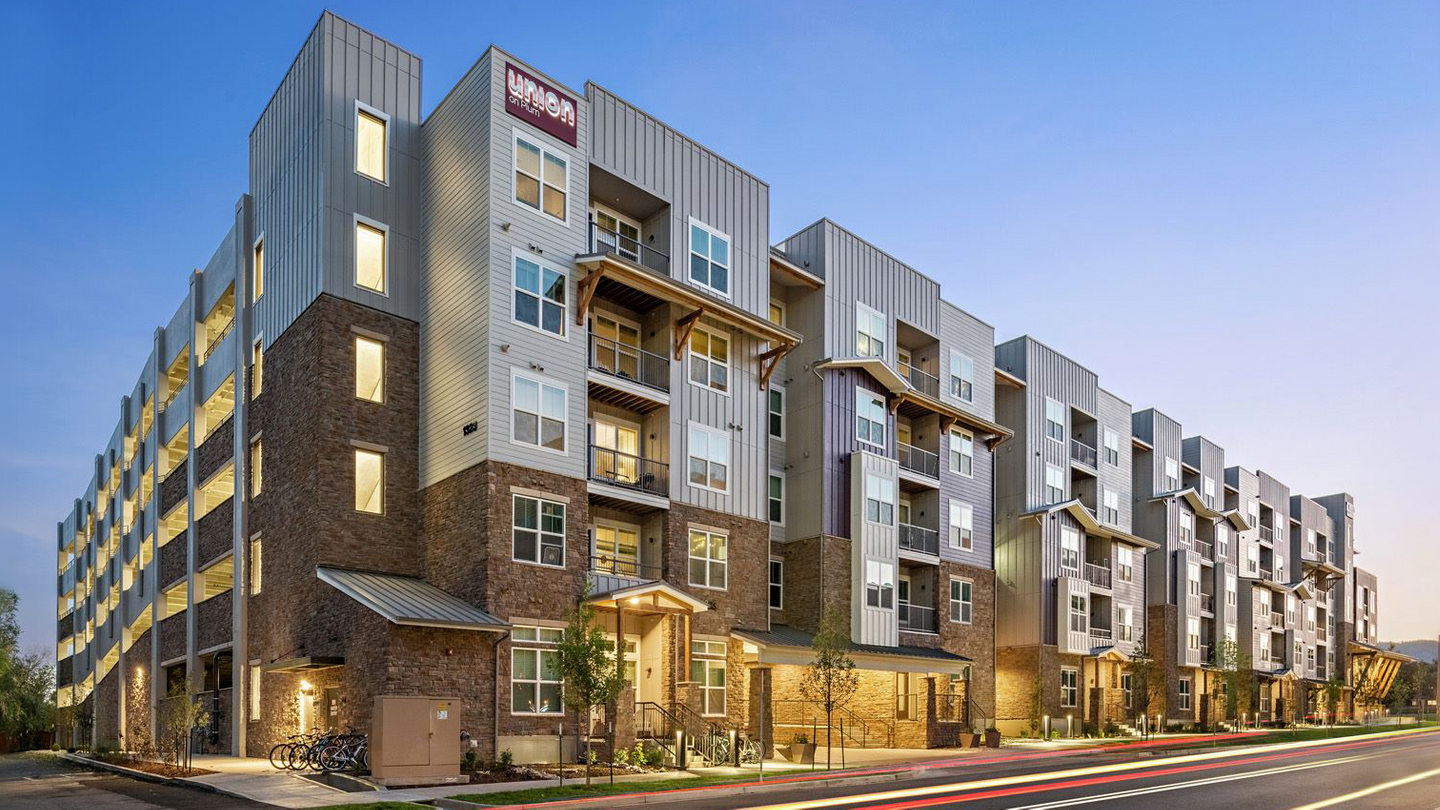 Union on Plum Apartments
104088 ft 2 Fort Collins, CO,
Our newest student housing project, Union on Plum Apartments, is a 104,088 square foot building constructed at the corner of Plum Street and City Park Avenue in Campus West of Fort Collins. The five story building has 62 units with 229 bedrooms. In addition to the building, there is a six-tier precast parking garage with parking for 172 vehicles. The Union on Plum features a number of luxury recreational amenities, including a large patio with two fire pits, two hot tubs, a plunge pool, and an outdoor grilling area, along with an in-house fitness room, study room, clubhouse, leasing office, and a 5th floor balcony/lounge.
400000 ft 2 Fort Collins, CO,
180000 ft 2 Fort Collins, CO,