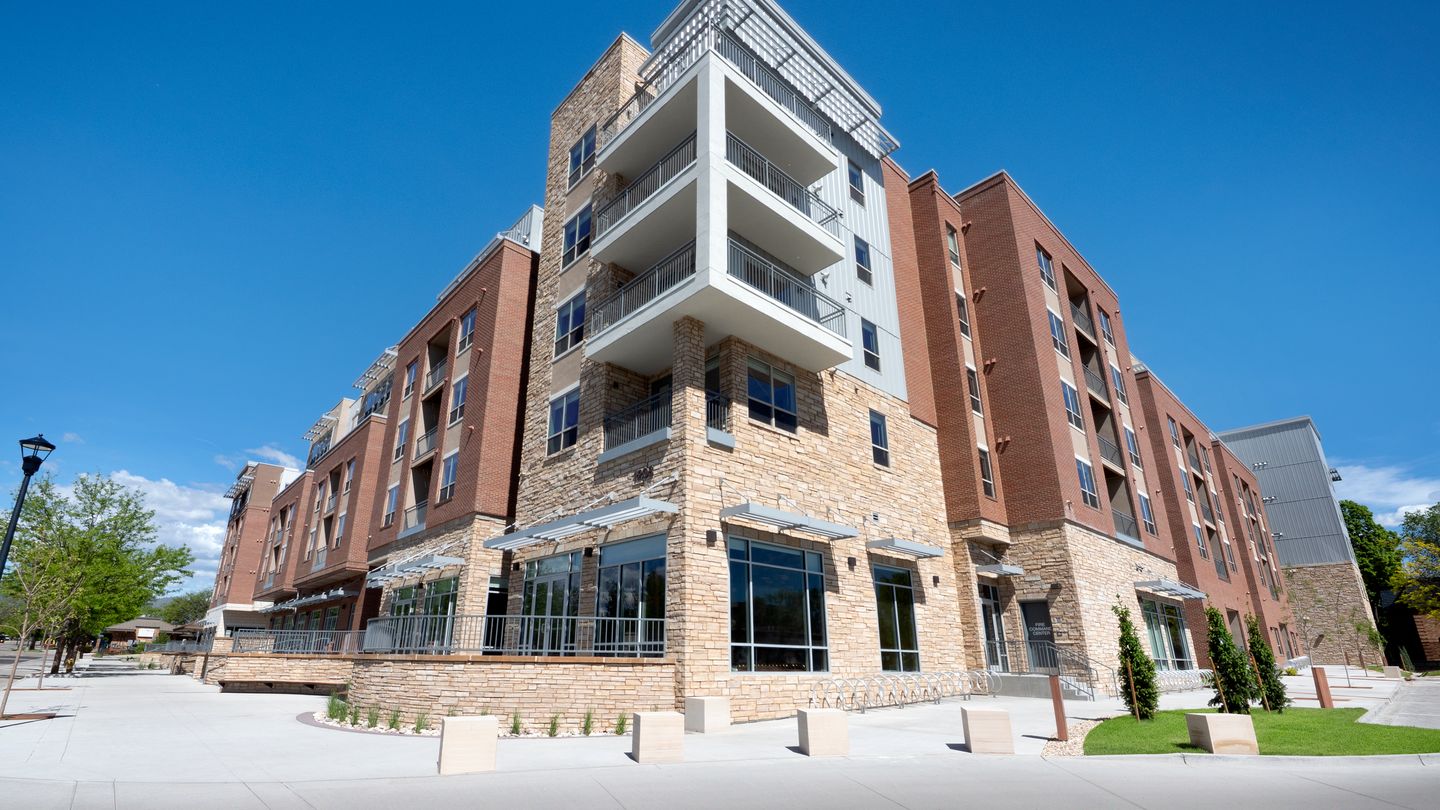 Union on Elizabeth Apartments
400000 ft 2 Fort Collins, CO,
The Union on on Elizabeth apartments are located in Campus West of Fort Collins on Elizabeth Street. The 400,000 square foot complex includes 107 units featuring one, two, three, four or five-bedrooms with some units consisting of multiple stories. In addition to residential areas, the project features retail space located on the first floor of the building. The Union on Elizabeth also contains a variety of luxury amenities including a rooftop pool, in-house fitness center, clubhouse, computer lab and 6-tier parking garage. Students will be able to move into their new home directly across from CSU's main campus for the fall 2020 semester.
180000 ft 2 Fort Collins, CO,
104088 ft 2 Fort Collins, CO,