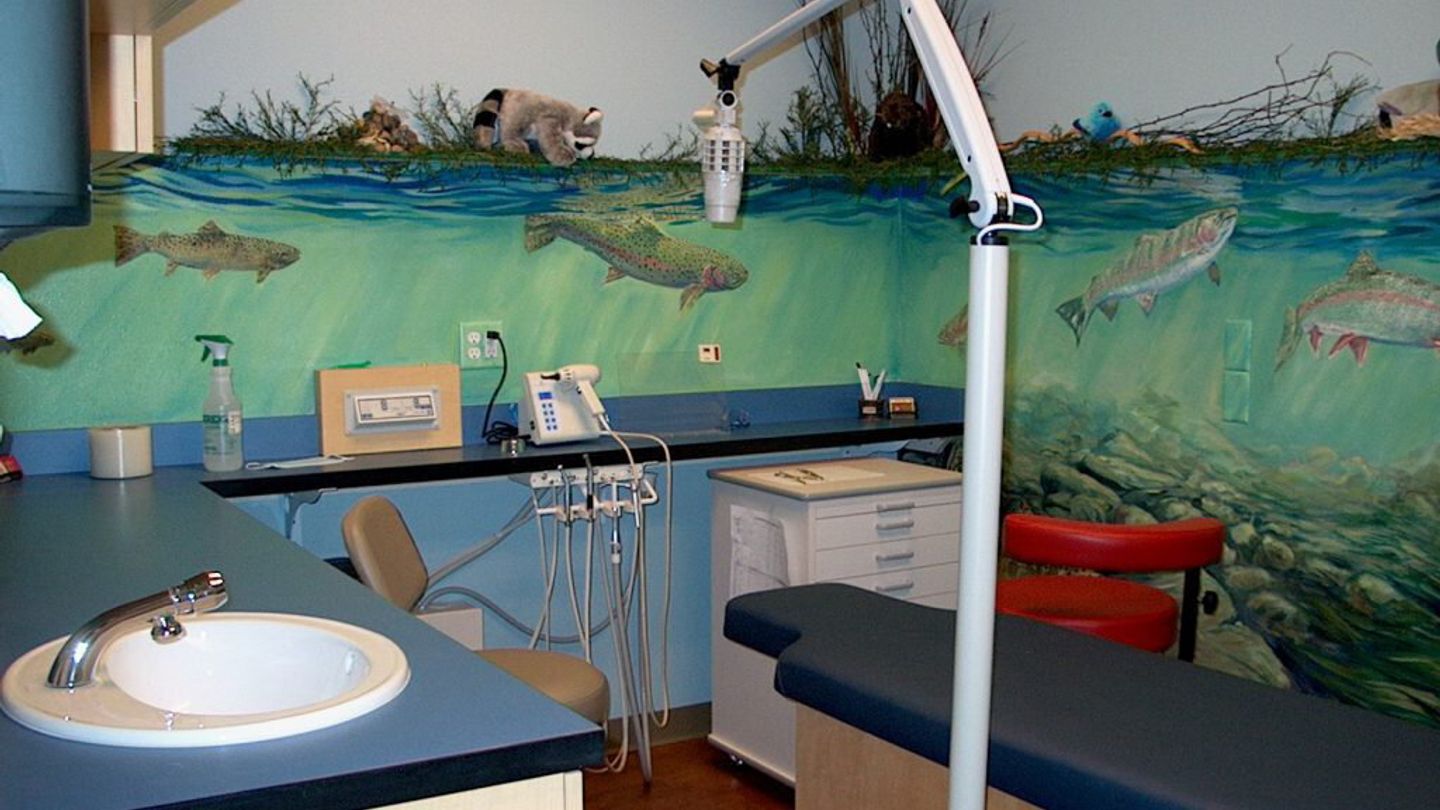 Silver Big Grins Dental Office LEED® CI
4000 ft 2 Fort Collins, CO,
A 4,000 square foot pediatric dental facility located in the Seven Generations Office Park, Big Grins is the first tenant in this office park which has received the LEED® Platinum for an entire complex. This office has achieved the LEED® CI – Silver rating. Features of the tenant finish include the complete medical gas and instrument installation under existing  subfloor. Extensive interior design work included improvements to the children's play area, such as an interactive dance floor, playground, rotating climbing wall and multiple video games.