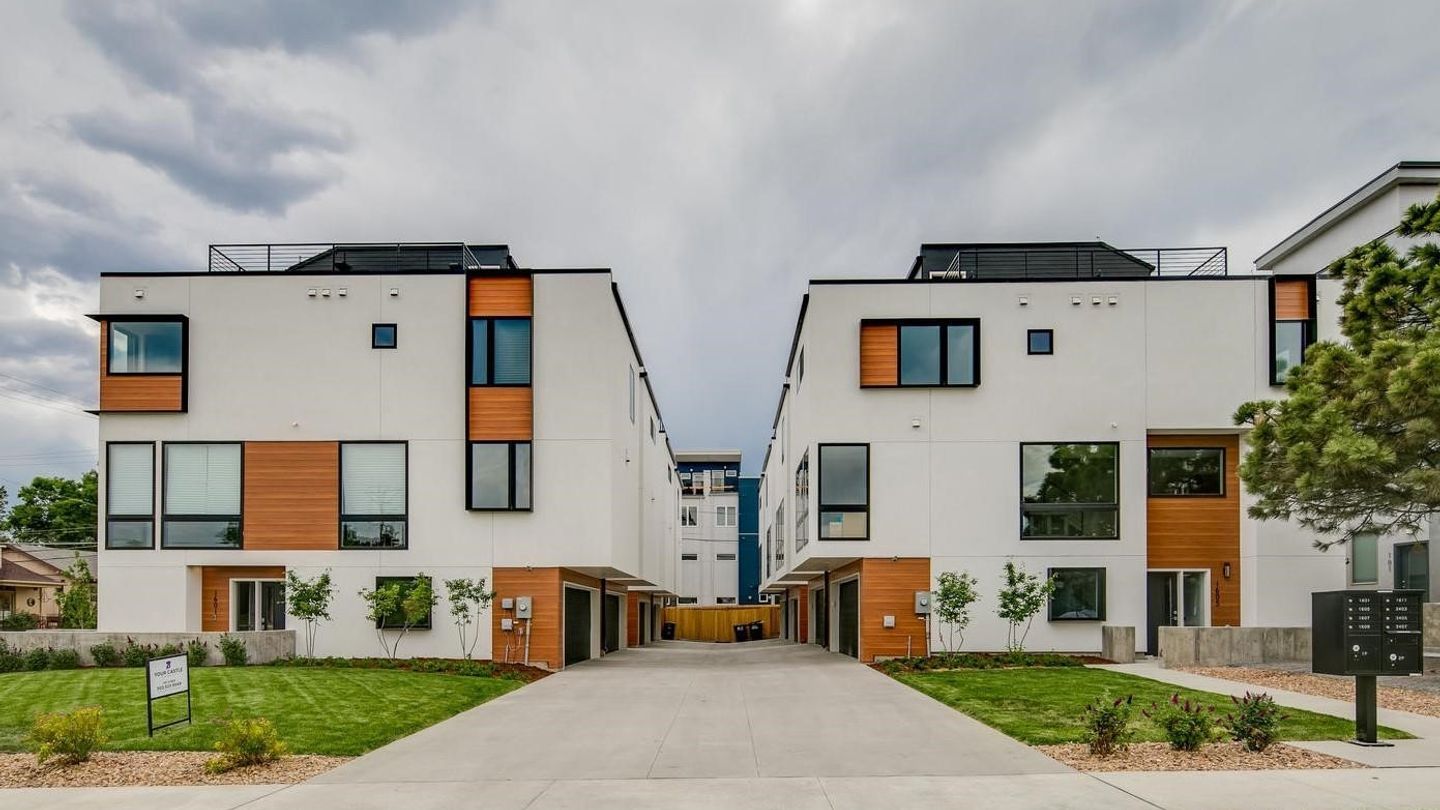 Julian Eight Townhomes
17968 ft 2 Denver, CO,
Julian 8 is a 4 building, 8-unit townhome project located in Denver, Colorado. Each unit is approximately 2,200 square feet with rooftop decks facing all directions. With modern architectural design and bright, open floor plans, all units share a common drive, with private yards and walks accompanying each unit. With a short walk to either Sloans's Lake or Mile High Stadium, the location couldn't be any better.