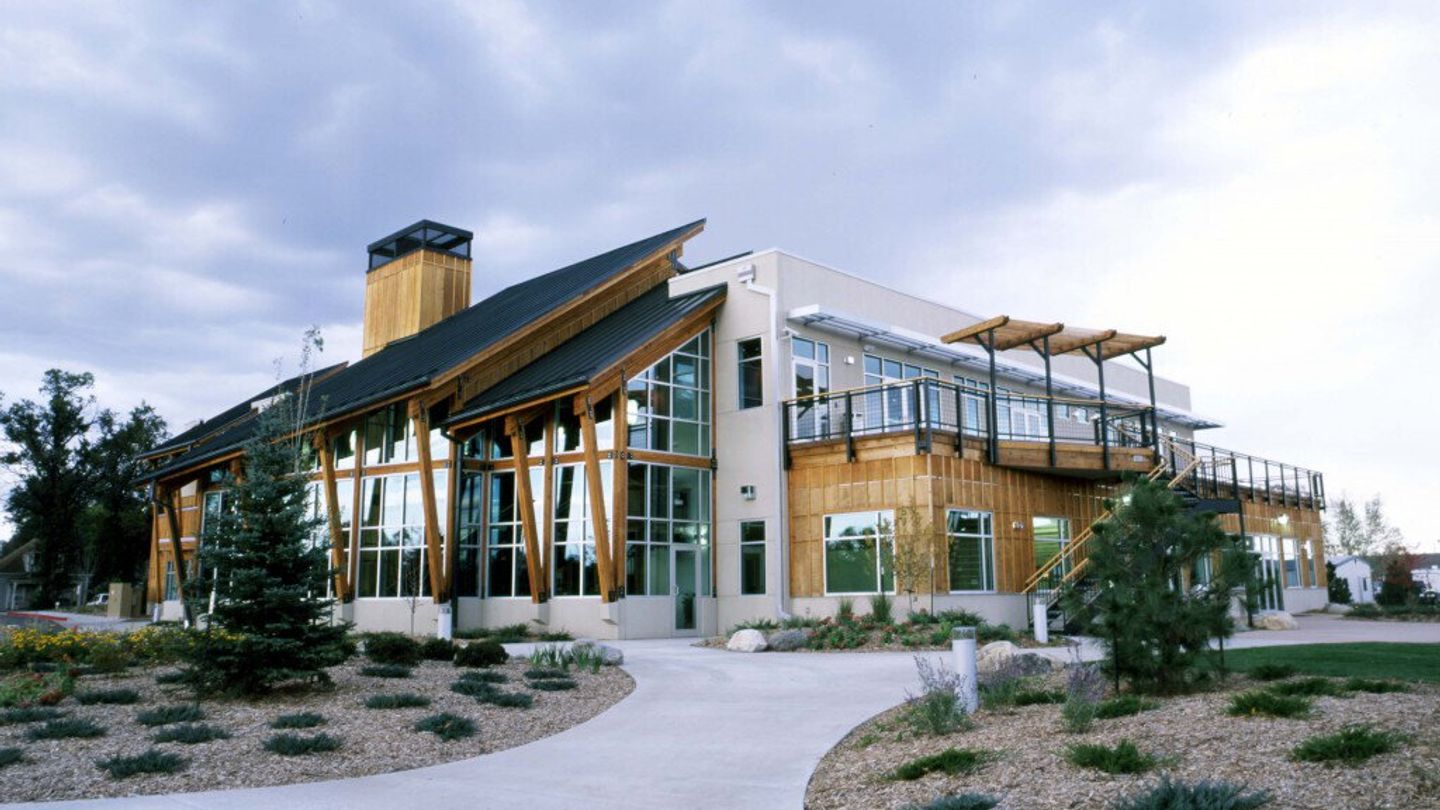 In-Situ, Inc. Facility
31511 ft 2 Fort Collins, CO,
A design-build, 31,551 square foot, two-story manufacturing facility located in Fort Collins, Colorado. Production, laboratory, research & development and general office space are housed in this facility. Interior finishes include maple doors and windows, pine ceilings, a 500-gallon saltwater fish tank and a front entry water feature. The exterior is constructed of pre-cast concrete wall panels, natural cedar board and batten siding and stucco. This design called for extensive glazing and natural lighting.