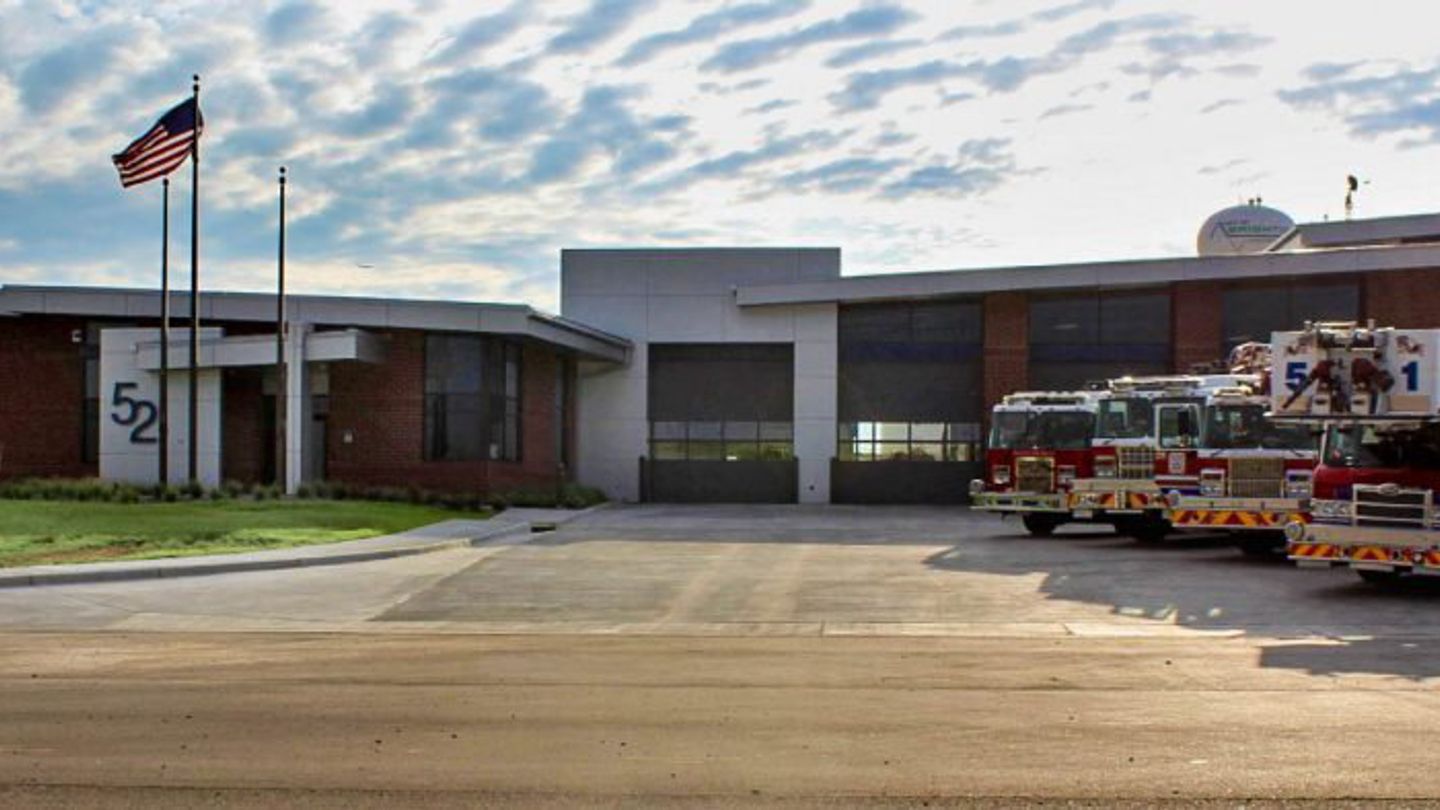 Greater Brighton Fire Station #52
9200 ft 2 Brighton, CO,
This new Greater Brighton Fire Station includes private bedrooms and bathrooms for the crews along with a workout room. There is 3,200 square feet in apparatus bays and 6,000 square feet in finished public and private space in addition to a display and museum area. This is a two-story building with separate private and public functions. There are also two 60 foot bays, with a third smaller bay for ambulance service. The building includes a replica of Brighton's storm/sewer system to be used by the fire rescue team for confined space training.