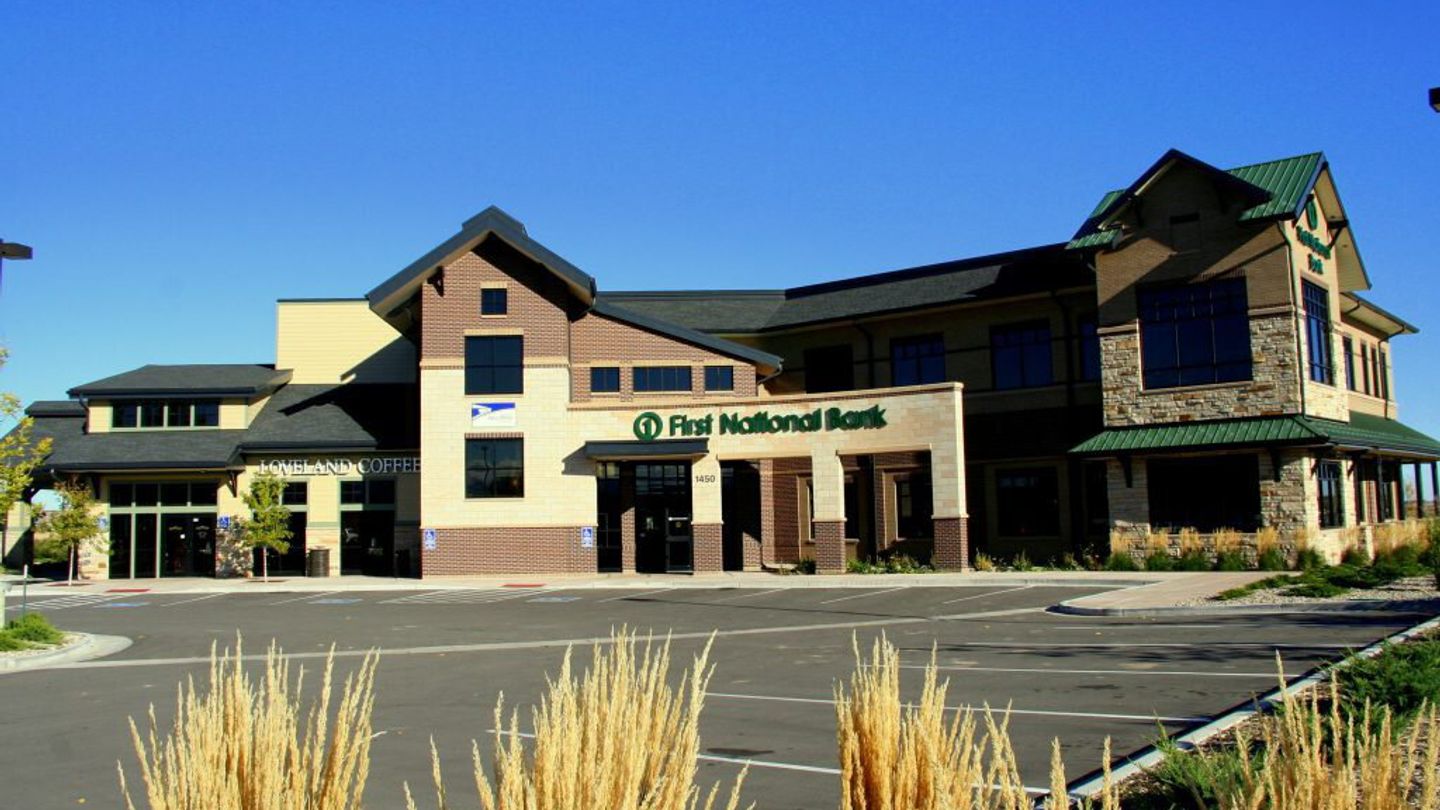 First National Bank Centerra
19889 ft 2 Loveland, CO,
The Centerra First National Bank branch is a 19,889 square foot class A banking facility located in Centerra Office Park of Loveland, Colorado.  The building was constructed of block, brick and steel frame with asphalt shingles and metal roof.  The unique design consists of a mix of natural materials including stone and wood, featuring the golden tones of the surrounding prairie and open space, and the rich greens of Colorado's pine forest.  The building consists of four main tenants including First National Bank, Loveland Coffee Company, FNB Mortgage Company and a U.S. Post Office.