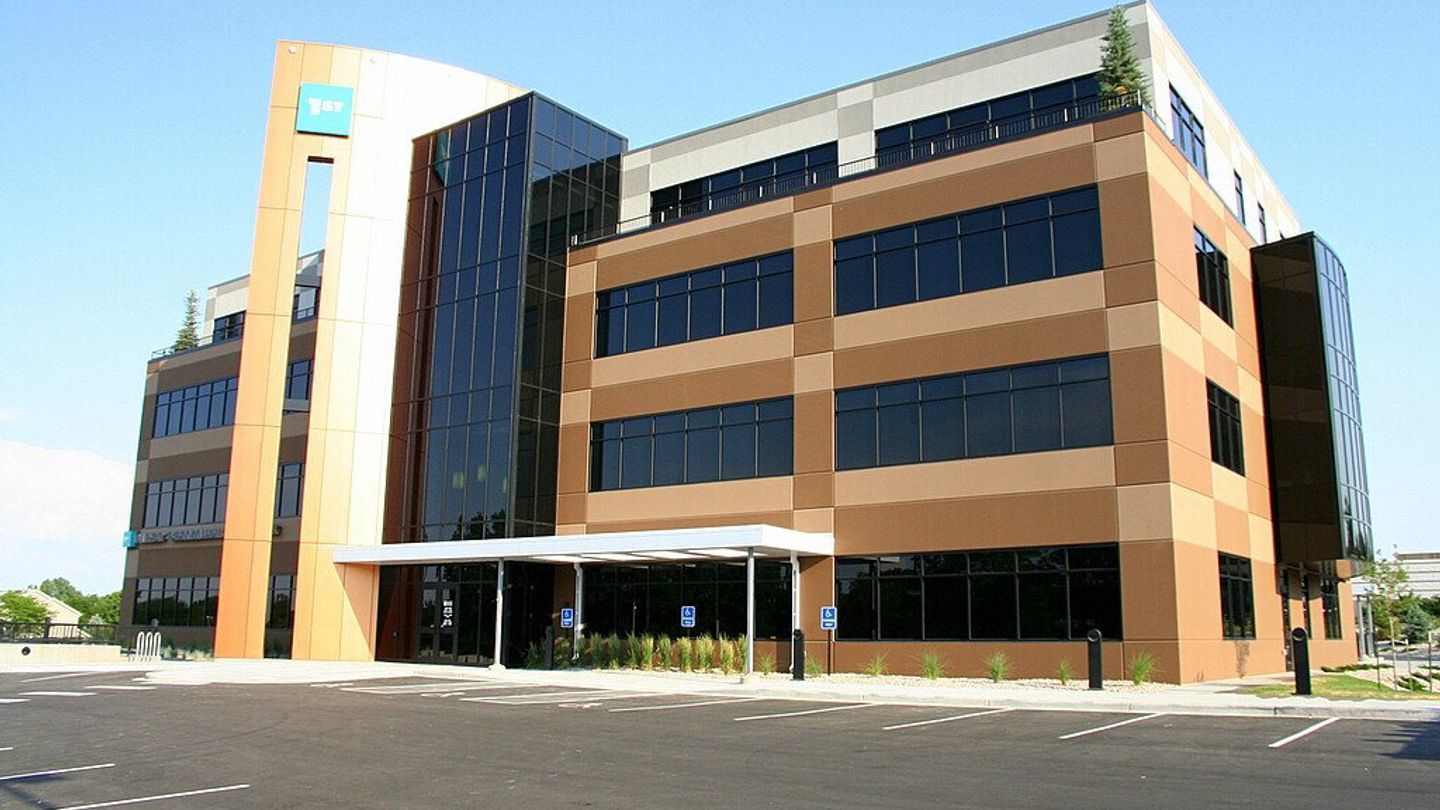 First Community Bank Plaza
46000 ft 2 Fort Collins, CO,
The First Community Bank Plaza is a 46,000 square foot, four story, class A office building located in Fort Collins, Colorado. A core and shell building constructed of pre-cast concrete wall panels, structural steel and glazed aluminum walls. The building also features a serpentine copper colored composite wall and a two-story water fall feature in the lobby. Also completed was the tenant finish of the First Community Bank which consists of high-end finishes such as cherry wood casework, tile flooring, granite counter tops and decorative metallic finishes.