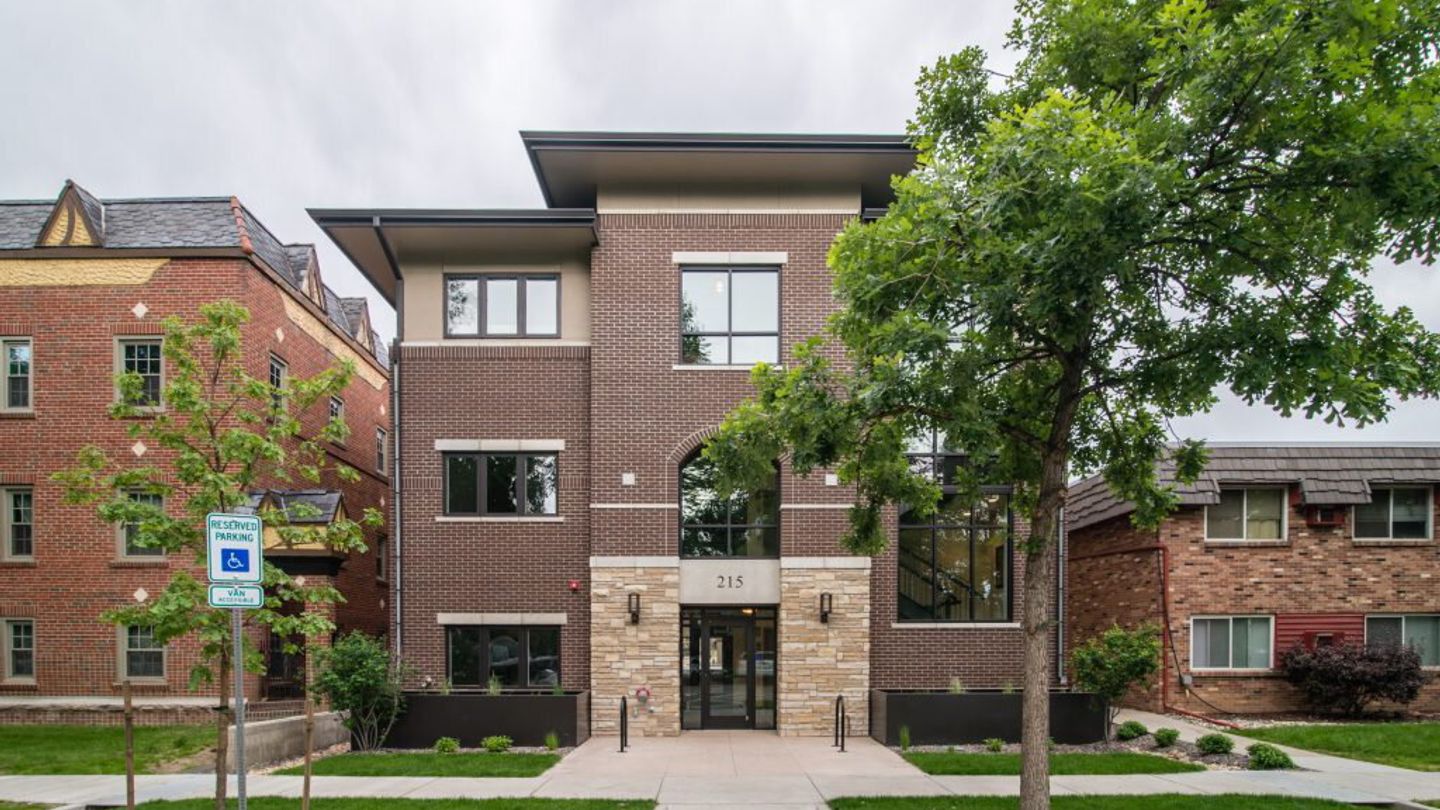 215 Mathews Office Building
11900 ft 2 Fort Collins, CO,
215 Mathews is an 11,900 square foot building nestled between two older buildings embodying the architecture characteristic of Old Town Fort Collins. The building is comprised of a first-level parking deck, a second floor available for improvements for a future tenant, and a third floor occupied by a local law firm. Dohn Construction President Doug Dohn explains, "This new building is a contemporary addition to the classic red-bricked buildings surrounding it. We are proud to have built a new, beautifully designed home for two Fort Collins businesses." Dohn Construction partnered with Fort Collins-based architect, Greg D. Fisher for this project. The project design was inspired by similar buildings in the Old Town area, incorporating classic brick and stone veneer elements for the exterior and modern elements in the interior. The third floor of the building is the new location for Fort Collins law firm Cline Williams Wright Johnson & Oldfather.