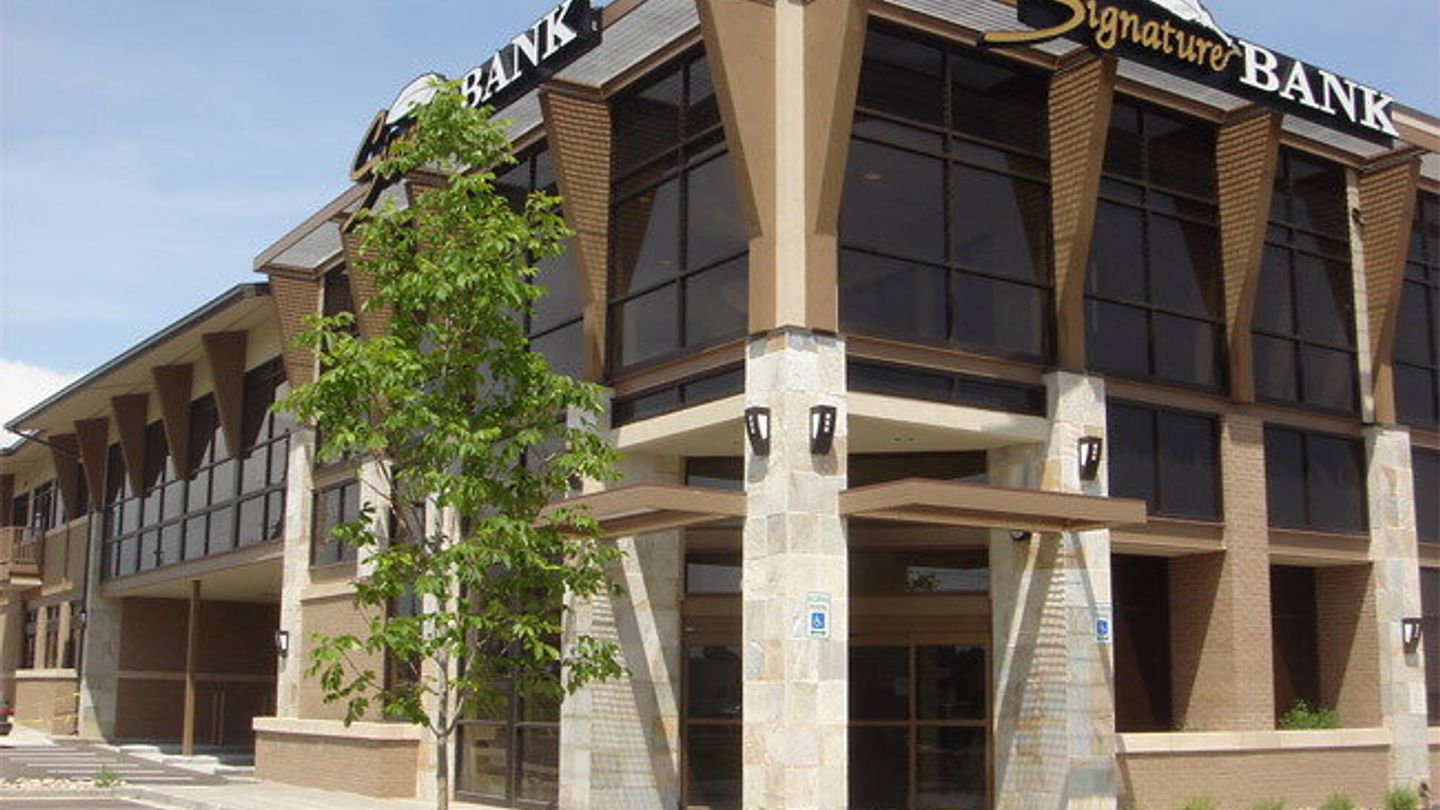 Signature Bank Office Buildings
35000 ft 2 Greeley and Windsor, CO,
Greeley: A 35,000 square foot multi-purpose Class A office building located in Greeley, Colorado. This building is constructed with structural steel, masonry and stucco finish with a drive thru under the bank. It has variety of tenant finishes including Signature Bank, Heart Center of the Rockies, Colorado Knee & Shoulder, Family Physicians of Greeley and The Point Physical Therapy center.   Windsor: A 16,000 square foot Class A banking facility with three drive up lanes in Windsor, Colorado. The bank building features a curtain wall system, stone and metal roofing, decorative logs and lap siding. The interior finishes for the bank include tile and carpet floors, decorative metal and granite counter tops.The second floor tenant is the law firm of Lind, Lawrence, & Ottenhoff. This law firm is decorated with high end finishes and features a Berman Glass wall.