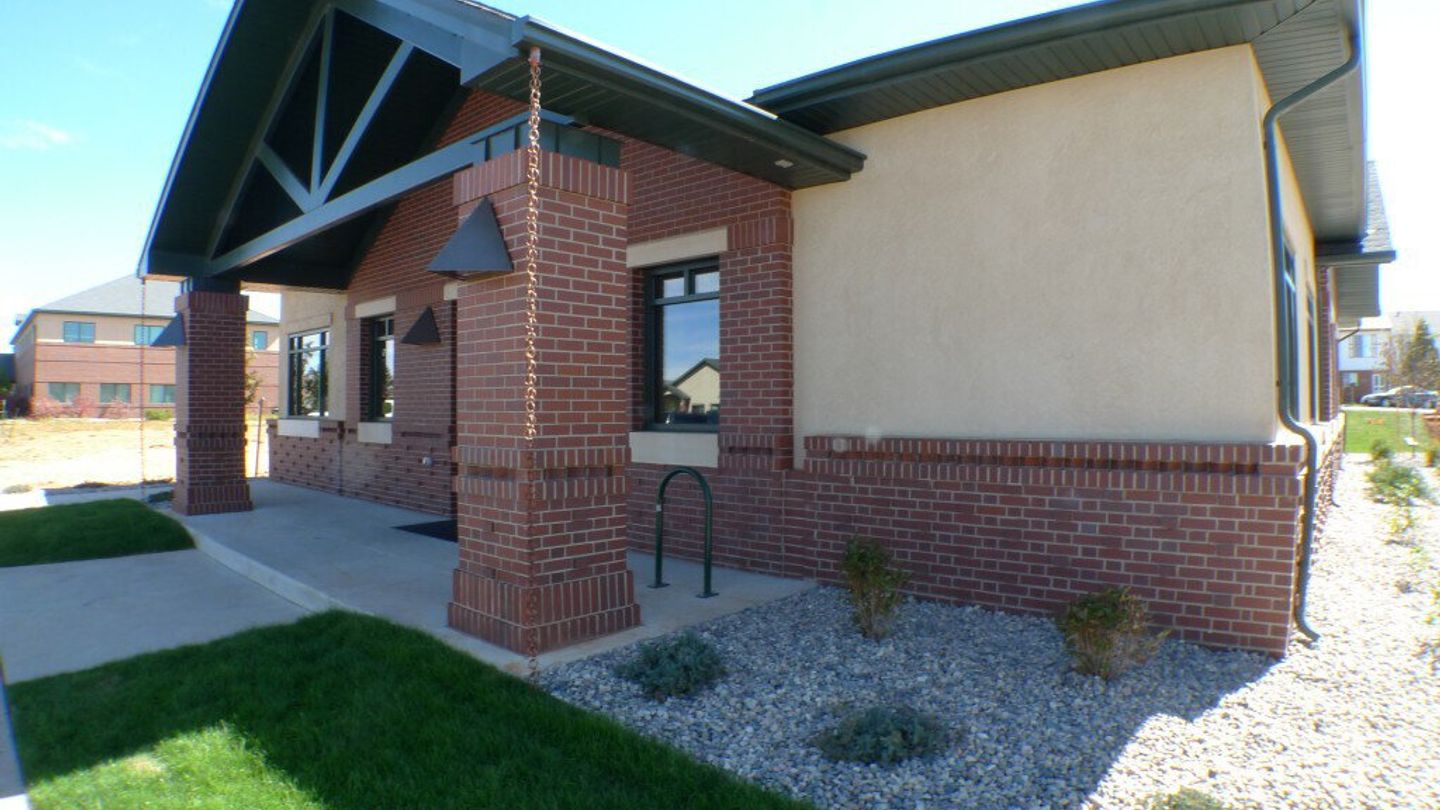 McPherson Dental Office
3000 ft 2 Laramie, WY,
McPherson Dental is a 3,000 square foot dental office located in Laramie, WY. The new, single-story, wood framed building features brick, stucco, and asphalt shingles to match the exteriors of the existing buildings in the Reynolds Crossing Business Park.  The new facility features five treatment rooms, a lab, a staff workroom, an office, reception, and waiting area.  The work included full coordination with the dental equipment supplier, vacuum piping, and complete mechanical and electrical work.  Interior finishes incorporate knotty alder wood doors, wainscot paneling, carpet, ceramic tile, wall coverings, painting, quartz counter tops at the reception area, and plastic laminate casework.  Also included minor site development.