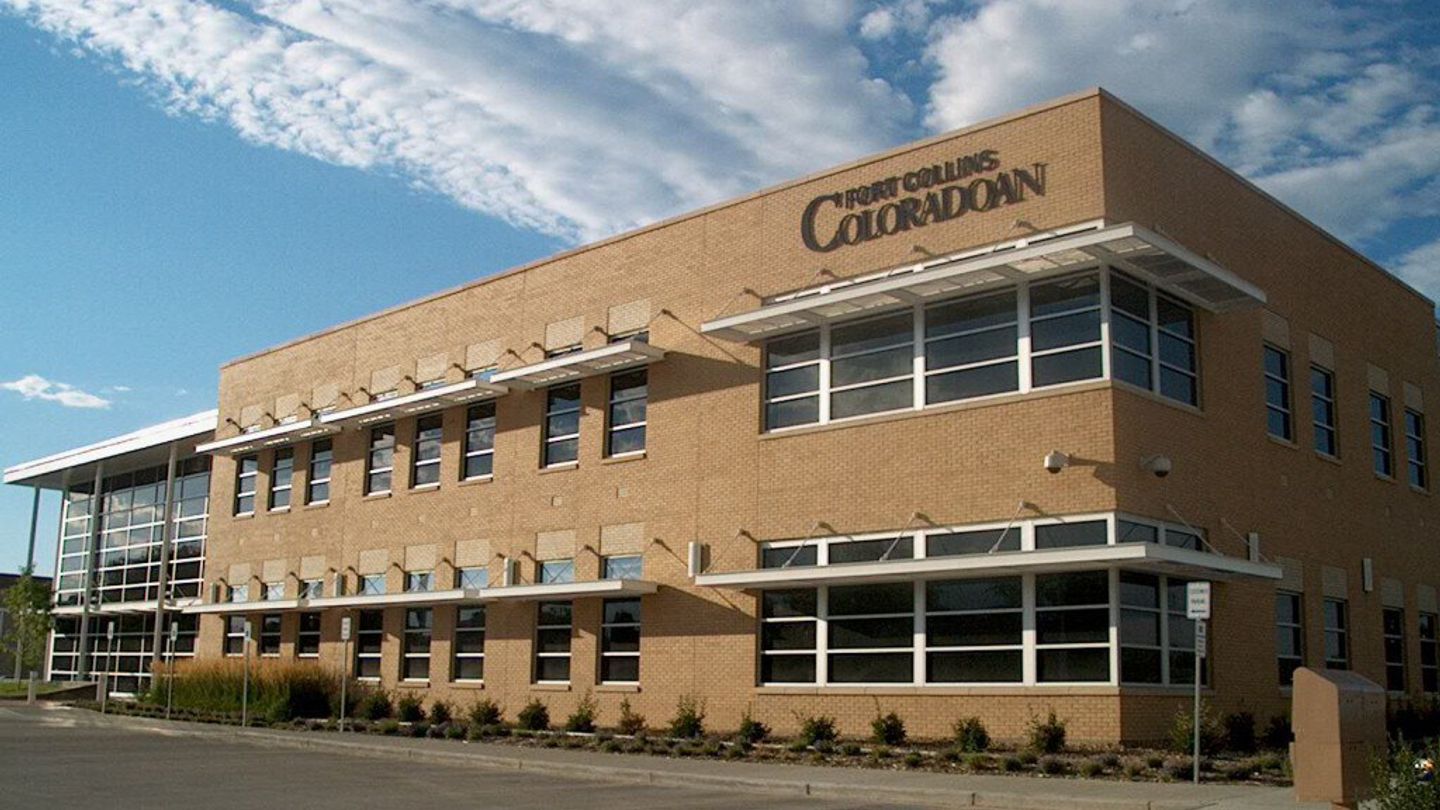 Fort Collins Coloradoan Headquarters
37300 ft 2 Fort Collins, CO,
This 37,300 square foot Class A office building located in Fort Collins, Colorado houses a daily newspaper, plus alternative publications and studios for KUSA Channel 9's Northern News Bureau. In addition to offices and conference rooms, the building includes an employee fitness center, lunchroom and a community conference room. The clean, linear design of the brick and steel façade, accented by a two-story glass curtain wall creates a stunning visual presence.