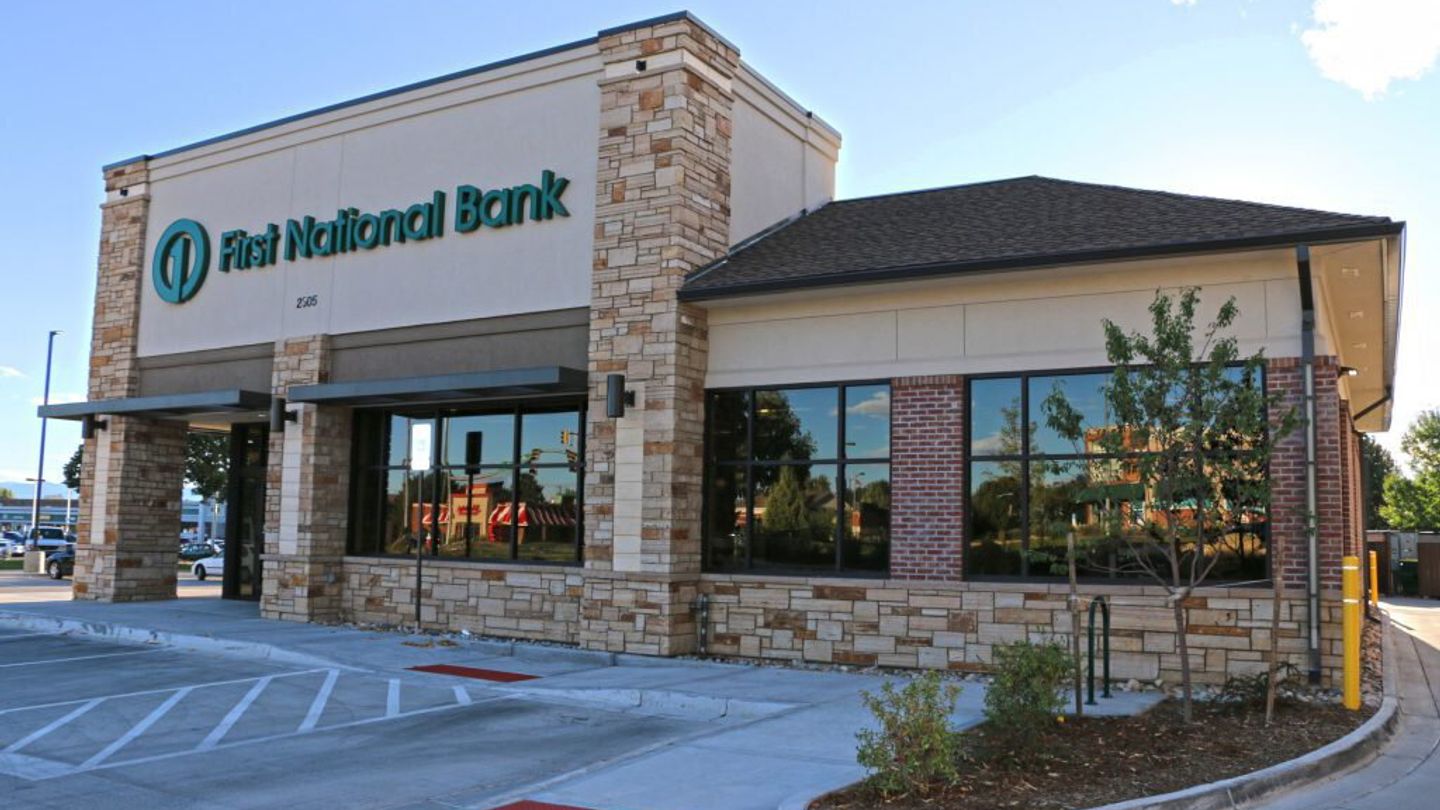 First National Bank Longmont
4947 ft 2 Longmont, CO,
The Longmont branch of First National Bank is a 4,947 square foot banking office with three drive up lanes located in Longmont, Colorado. The building was constructed with block, brick, steel stud framing, asphalt shingles, and a metal roof. The unique design consisted of a mix of natural materials including stone and wood, featuring the golden tones of the surrounding prairie and open space, as well as the rich greens of the Colorado's pine forest.