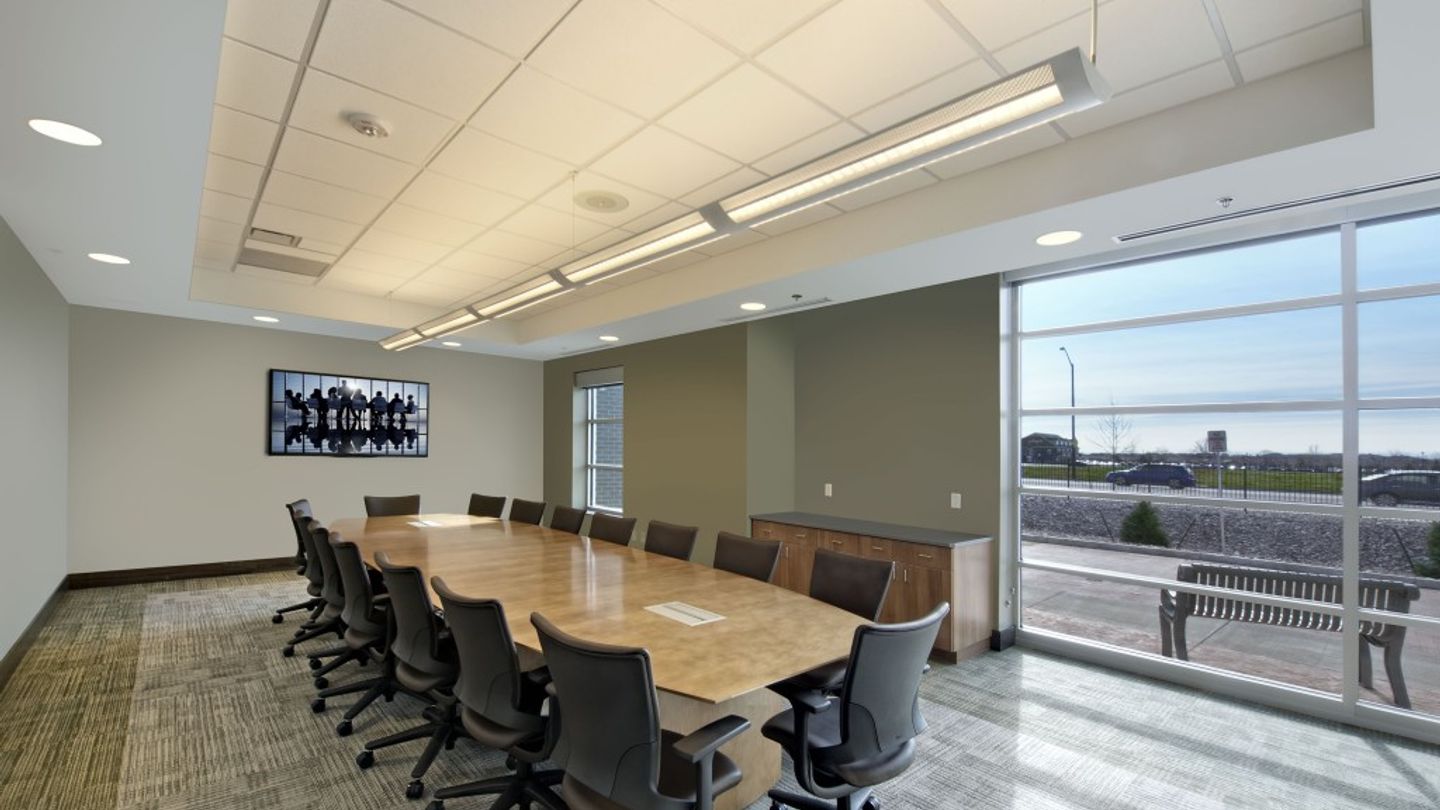 Cargill Research Laboratory
69368 ft 2 Fort Collins, CO,
This project is a new office and research building on the Cargill, Inc. campus in Fort Collins, Colorado. The 69,368 square foot building consists of precast concrete walls, steel bar joists, and a deck structure. The interior is constructed of metal framed walls with drywall, grid ceilings, carpet, and LVT flooring. The office area is an open plan design with offices, conference rooms, training rooms, and a library. The other two wings contain research laboratories, growth rooms, seed threshing, and shop facilities.